Meeting the highest requirements of safety and quality, combined with an optimum use of the installation spaces. As a long-term partner of the automotive industry we are familiar with such requirements. And it is exactly what our cable carrriers are designed to: They are small, light and still durable.
Increased vehicle comfort leads to more movable and power-controlled functions. Our products guide and protect the necessary sensitive and filigree cables. We have been equipping vehicle types from various brands with our energy chains since decades.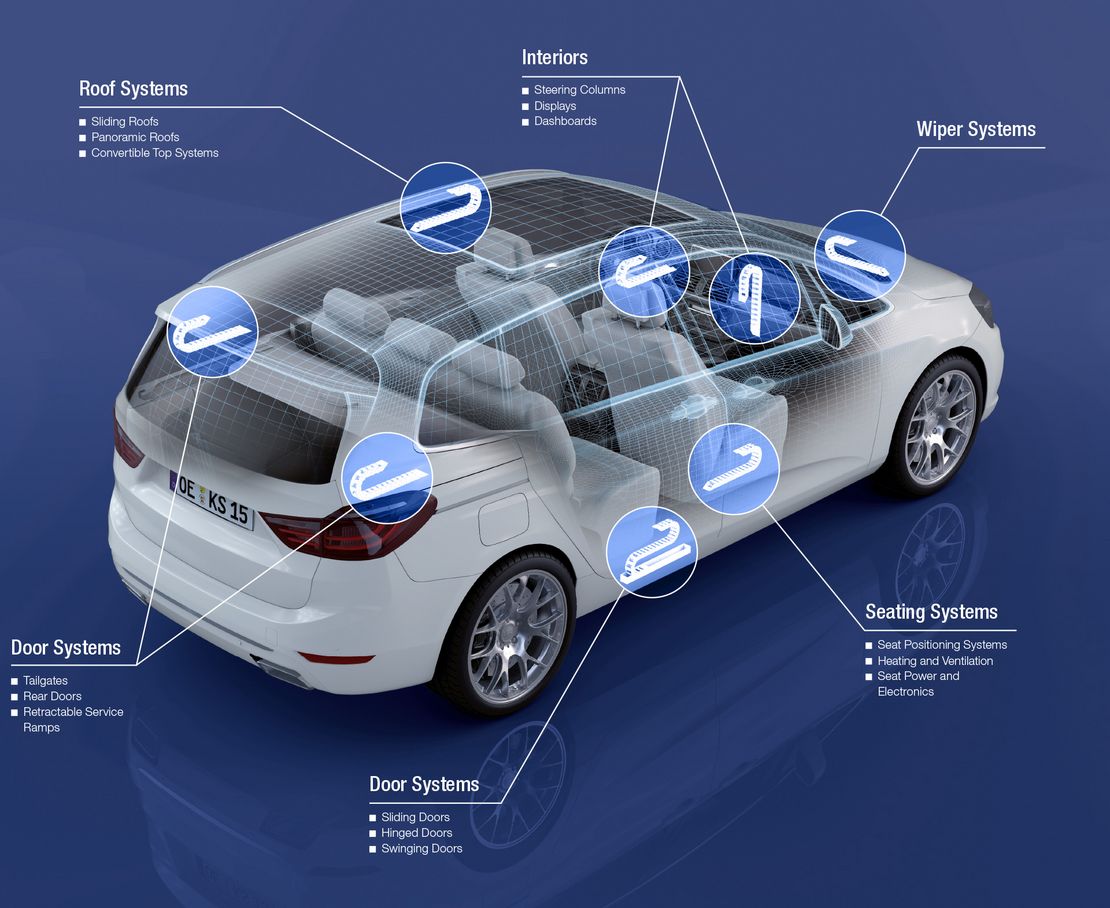 Concept phase, product development, series production from SOP to EOP – we support our customers throughout the complete life cycle. The team is put together as it is necessary for achieving the best technical and economical solution for you.
Engineering & Design
Customized solutions according to customer requirements
Decades of experience in developing and designing new systems
Test & Validation
Tests on product specific test stands according to customer specification
State-of-the-art product simulation processes, FMEA and mold flow analyzes
Production & Assembly
Fully automated production and assembly
Continuous quality control during production and assembly
100% process monitoring: each single chain link is recorded, analyzed and measured by camera
Quality & Service
0 ppm on millions of cable carriers supplied
On stock for up to 15 years after EOP
Profound Competence in Systems
Plastic parts of the periphery – that's what we do as well! Whether it is connectors to the vehicle door or body, whether it is trays or single-core cables. We offer the full range of system components. As a customer you determine the scope of the system – from the single component to the complete solution.
Perfectly matching components
Selection of components to customer requirements
Delivered from a single source
Easy to install plug & play systems