EasyTrax® series
Extremely fast cable laying thanks to easy cable insertion
Sturdy 2-component design: solid chain body, flexible film hinge
Plastic chain links
Extensive unsupported length
Inside space is gentle on the cables – no interfering edges
Very quiet through integrated noise damping
Inside or outside openable
Dividers for cable separation
Single-part end connectors with integratable strain relief
Very fast cable laying by simply pressing in the cables
Very high fill level through lateral swivelling of the crossbars – crossbars do not swivel into the cable space
Each chain link consists of two different materials:
– Hard chain body made of glass-fibre reinforced material
– Crossbar with flexible film hinge made of special elastic plastic
Sturdy cable carrier design
High torsional rigidity
Extensive unsupported length
Very quiet through integrated noise damping
Fast and easy installation of cables
Divider systems for reliable cable separation
Solid plastic cable carriers: side bands and
end connectors made of plastic
Each chain link consists of two different materials:
Hard cable carrier body made of glass fiber-reinforced material
Flexible lamella crossbars made of elastic plastic
The two-component technology
The two-component technology of the EasyTrax® combines two seemingly incompatible features: stability and flexibility.
Cable carriers need to be extremely sturdy, with extensive unsupported length. At the same time, cables need to be inserted easily for fast cable laying. The EasyTrax® meets these requirements thanks to its innovative design and material combination of a hard cable carrier body made from fiber glass reinforced material and crossbars with lamella crossbars made of elastic plastic.
Manufacturer
hi
[mm]
hG
[mm]
t
[mm]
Identical connection hole pattern
ET0320
18
25.5
32
yes
Competitive product
19
25
30.5
yes
Comparison of bending moment
Comparison of bending strength
for unsupported length depending on additional load
Advantages over competitive product
4 times bigger additional load compared to competitive product
Double unsupported length compared to competitive product
Faster cable laying at a higher utilization faktor
Low noise operation due to internal damping system
High side stability through locking in the stroke system
Dividers can be used for cable separation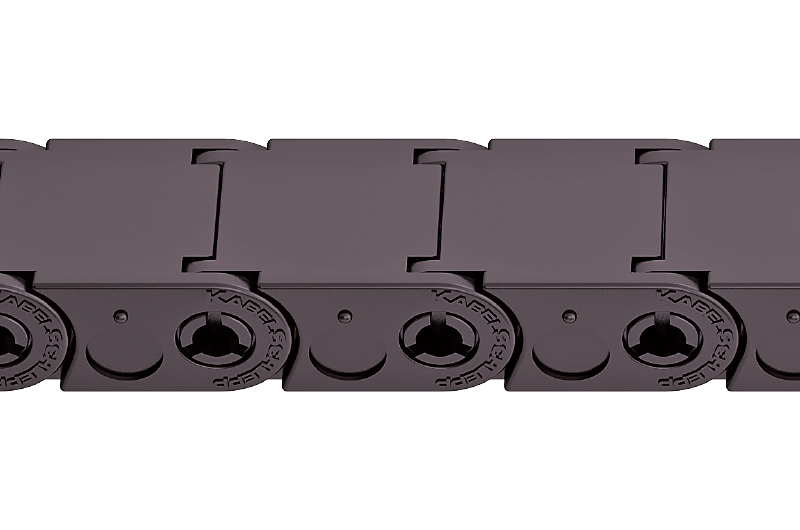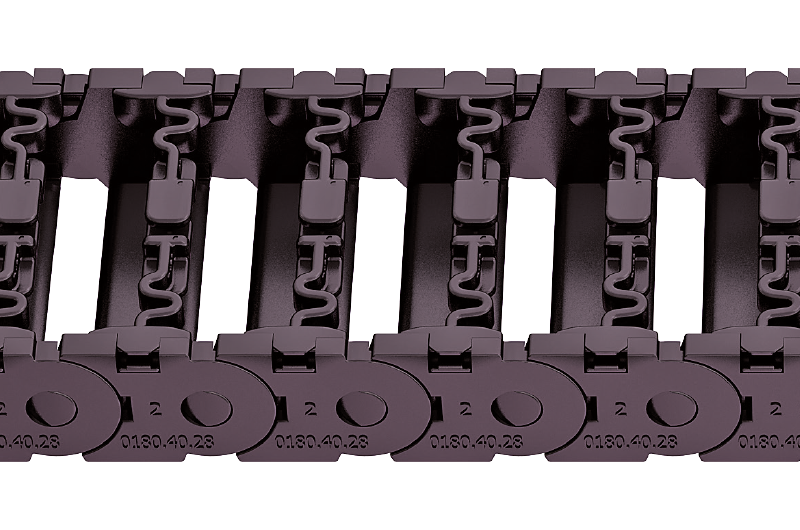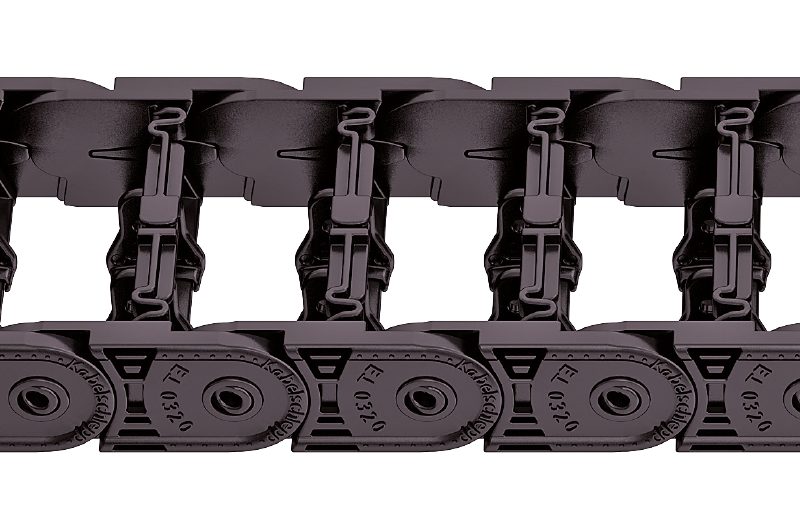 Inner widths [Bi]:
15 – 65 mm
Bending [KR]:
28 – 125 mm
more details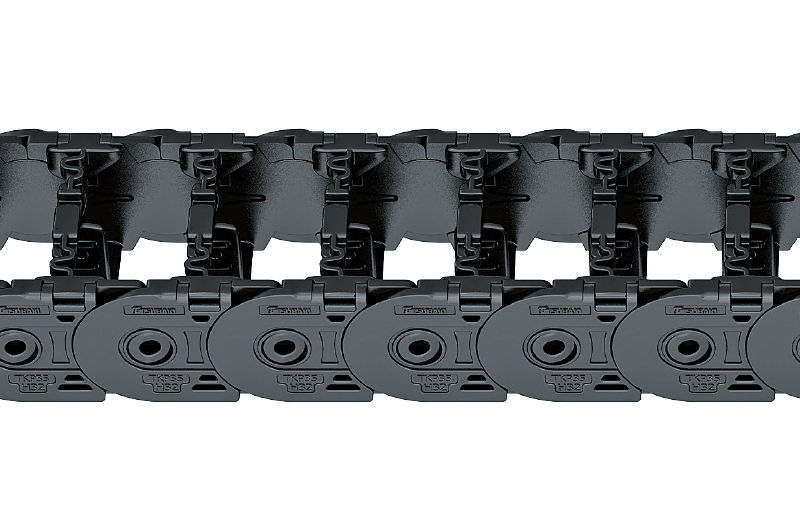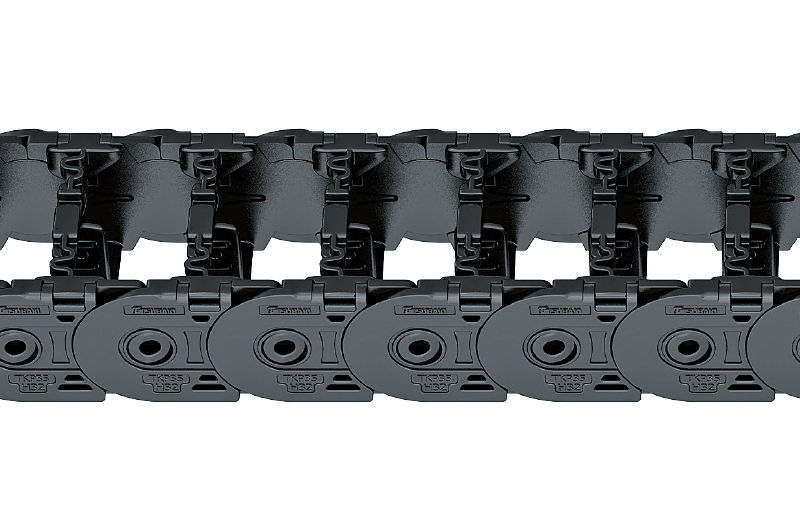 Cables for cable carriers
Reliable, robust with high availability. Your benefit from many years of experience combined with ongoing optimization, proven in tests and praxis. TRAXLINE® cables stand for competent system-supply with worldwide on-site service.
to TRAXLINE®
Ready-to-connect cable carrier systems
From pre-assembled cables to complex, ready-to-connect systems, from lot size 1 to series – worldwide thousands of KABELSCHLEPP systems are reliably in use. The benefits of TOTALTRAX® systems are obvious: just one person of contact, one order number, delivery just-in-time to your production facility, shortest downtimes thanks to plug&play installation.
to TOTALTRAX®